Evening at La Toque: A Truly Delicious Wine and Food Experience
Posted By Justin Preiser on February 8, 2017&nbsp Comments (2)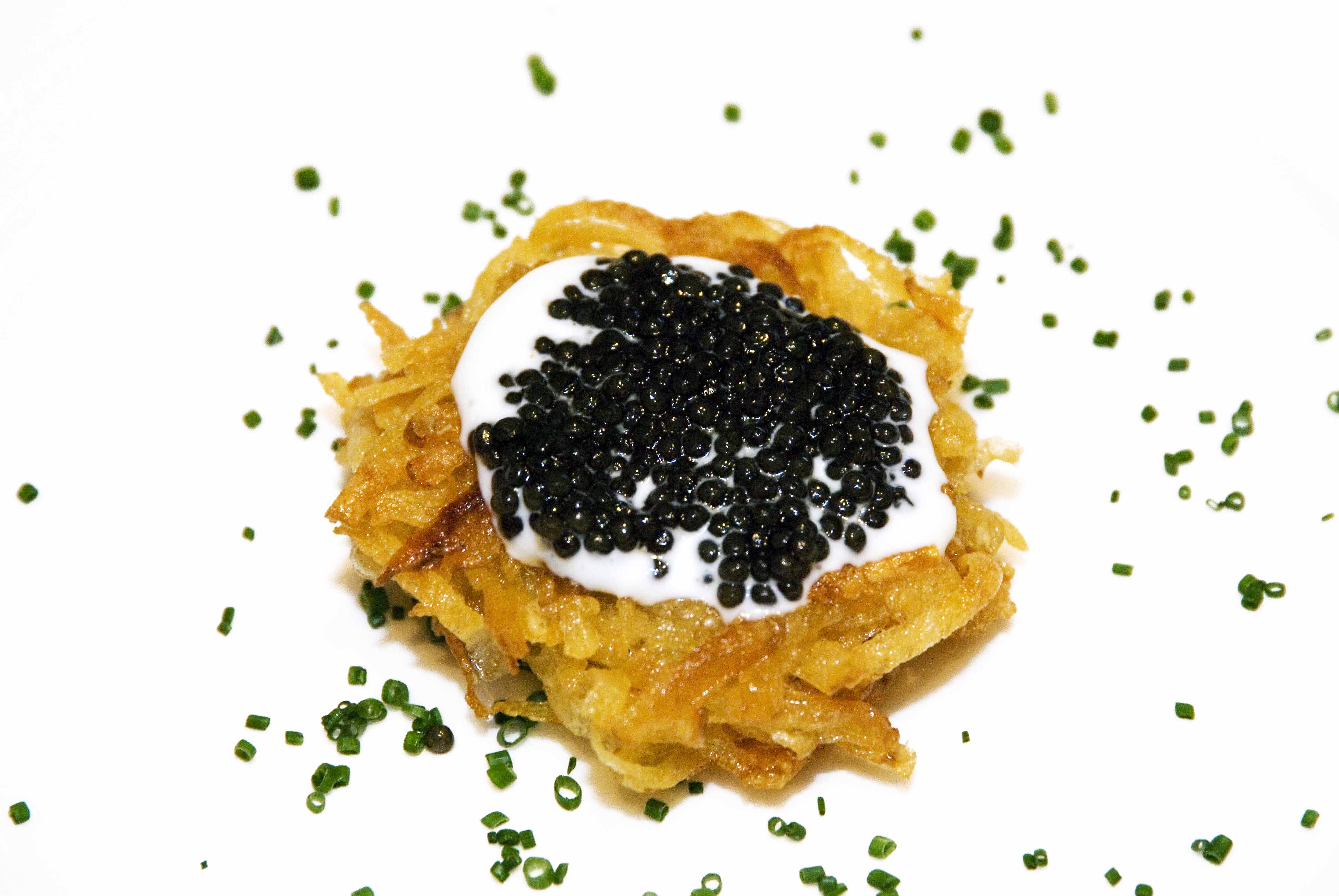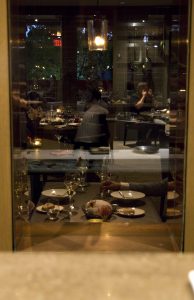 La Toque, in Napa, is one of the premier dining experiences of wine country—a Michelin one-star restaurant and a winner of Wine Spectator's Grand Award for its exemplary wine list and service.
For all the impressive acclaim his restaurant has received, however, owner and executive chef Ken Frank wears it all very comfortably. In his early sixties, with salt and pepper hair, he has a relaxed, friendly manner, and the other night he sat down with two writers from The Preiser Key to chat about his roots as a chef, his love affair with wine and food, and one of the central themes of his cooking: the pursuit of deliciousness.
"Delicious is my favorite word," he said in between sips of a glass of Roederer Champagne. "Food has to look good. It has to be interesting. And at the end of the day it needs to be flat-out delicious."
La Toque is Frank's baby. Describing himself as "self taught," he began cooking professionally in the 1970s in the heady formative days of what came to be known as California Cuisine. Southern California was where he grew up, and this was where he got his early on the job training, opening the first La Toque on the Sunset Strip in his early twenties. But eventually he tired of the L.A. scene, moving his family and restaurant north to Napa Valley. For a decade La Toque had a Rutherford address—this was where Michelin first sprinkled stardust on it, a rating it has maintained every year since—and then eight years ago it moved into its refined current igs at the Westin Verasa Hotel in Napa, on the same street as the Napa Wine Train and the Oxbow Market.
Wearing glasses and a short-sleeved dark chef's jacket with writing pens in a pocket on one sleeve, Frank described La Toque as a "w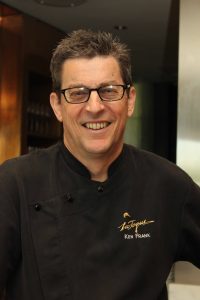 ine-driven restaurant," reflective of the fact that "I love wine. We're here in Napa Valley and people are here for the wine experience." The restaurant has 2,300 selections on its wine list with seventeen pages of Napa Valley Cabernet Sauvignon. "We do waive the flag for the home team," he said with a smile, "but we try not to be Napa-centric. If we aspire to be a world class restaurant, which we do, we need a world class wine list."
What distinguishes La Toque, in his view, is the level of collaboration between his kitchen staff and the sommeliers on his wine team. "It's really unusual for a restaurant," he said, "to have the wine team and food team collaborating so closely."
Indeed, the Chef's Table Tasting Menu, an epic, hours-long feast of nine courses with seven wines, allows you to take an oenological trip around the world without ever leaving your seat as one of the restaurant's skilled sommeliers acts as your global tour guide. On the night we were there, among the countries we visited were France (2013 Meursault, Christian Bellang & Fils), Germany (2012 Riesling Spatlese, Dr. Crusius Traiser Rotenfels), Italy (2009 Barolo, Amalia Cascina in Langa) and closer to home, the Republic of California (2009 L'Autre, Terra Rouge in the Sierra foothills). Each of these wines was (here's that word) delicious in its own right, especially when matched with the (here it is again) delicious and creative offerings from Chef Ken's kitchen.
The tasting menus at La Toque (4 and 5 selections are also available) unfold like the chapters in a book, with each course adding layers of complexity and ric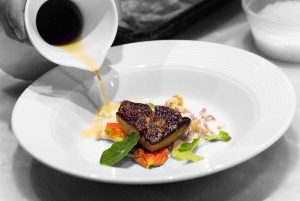 hness to the story. The wine curation leads you to try things you might not ordinarily choose on your own, and the knowledgeable and attentive staff adds to the feeling of being in good hands, which is the ultimate goal of the man in charge. "People need to know, when they come here, they're going to be well taken care of," said Frank. "Based on the prices they're paying [$195 for the Chef's Tasting Menu, plus $95 for the wine pairings], people have a very high expectation of us, and we work very hard to honor that. We love what we do, and we want you to be happy. What everyone who works here wants to hear at the end of the night is for our diners to tell us, 'That was the best meal I've ever had."
Written by Kevin Nelson
Photography by Megan Menicucci